ICE RESCUE SUITS - ICE RESCUE EQUIPMENT - ICE RESCUE TRAINING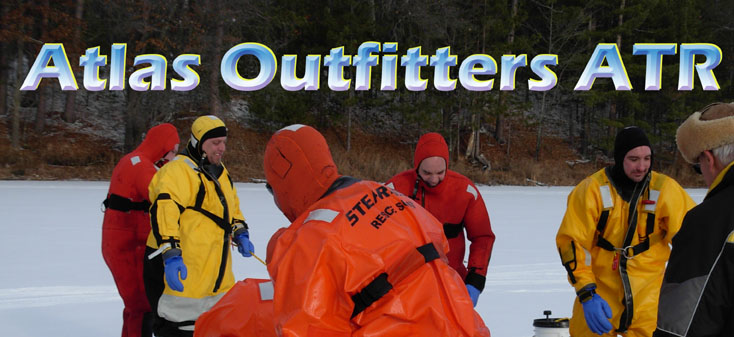 PROFESSIONAL EQUIPMENT FOR RESCUE PROFESSIONALS
HOME EQUIPMENT TRAINING RESCUE CRAFT NEWS/ PHOTOS CONTACT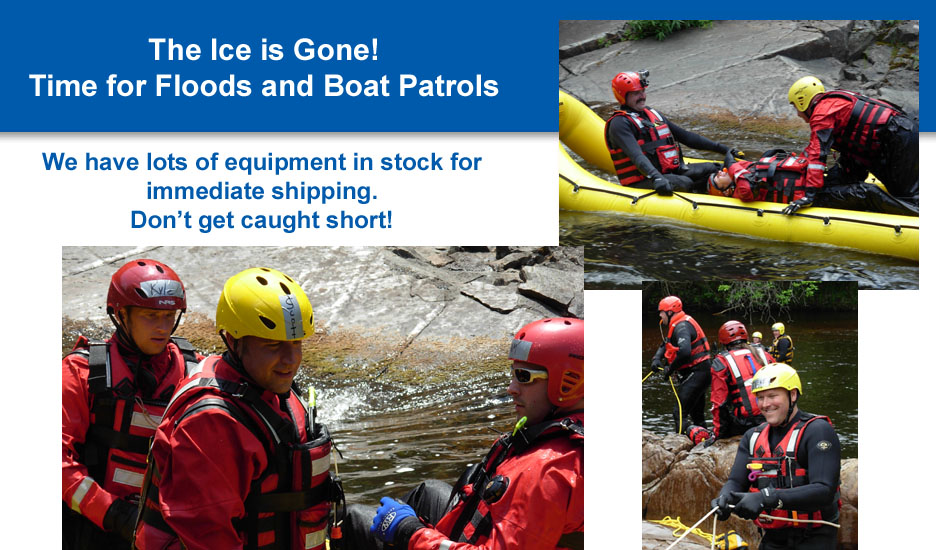 2016
All spots for Train the Trainer filled
Over 50 trainers from Wisconsin, Illinois, Michigan, Minnesota, Ohio, Missouri, Kentucky,and Nevada
It's not just what we do! It's the WAY that we do it!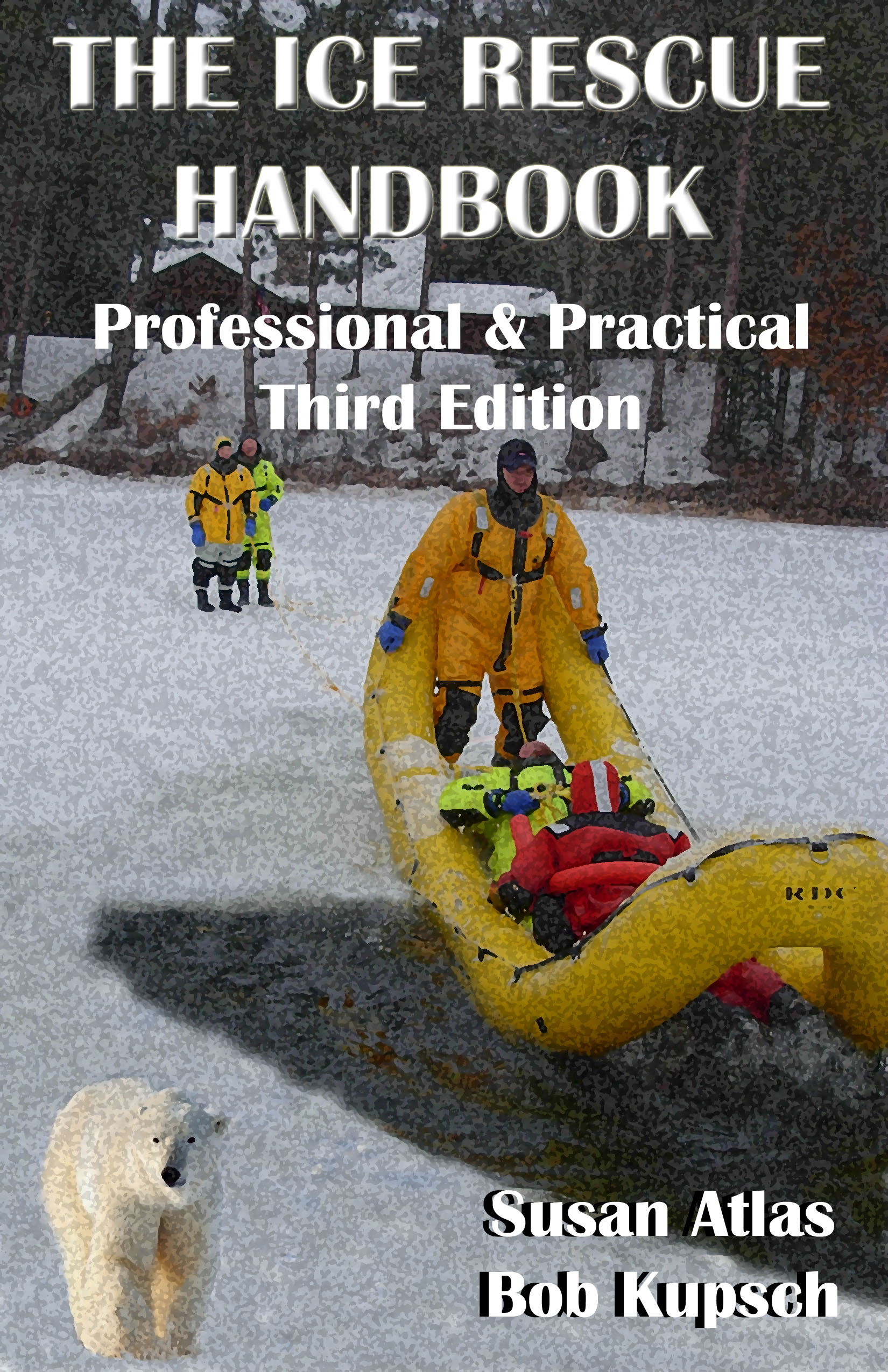 Handbook Available
Textbook available with loads of practical information about training, equipment and treatment for hypothermia.

Atlas Outfitters is North America's Leader in the highly specialized field of Ice Rescue. No one carries more ice rescue suits in stock for immediate shipping. No one has been more influential in the design updates to Ice Rescue Suits than Atlas Outfitters. We are product advisors and field testers for all the major vendors.
We were FIRST to publish an Ice Rescue textbook for professionals. Our "Ice Rescue Handbook" is used by Public Safety Agencies on three continents. It is the basis for the Norwegian Red Cross Ice Rescue Class. AND -- No one teaches more Ice Rescue Classes each year than we do.
For over 25 years, Ice Rescue Equipment and Training has been our main focus.